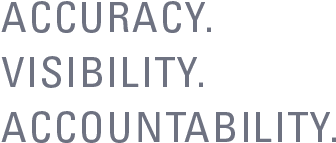 AdvanTech, Inc. doesn't take these attributes lightly when providing Logistics, IT & Administrative Services or Initial Outfitting & Transition (IO&T)  to our clients in both the public and private sectors. They are integrated also into our leadership and employees, our strategic partnerships, and when we continue to explore the possibilities of new technologies.
Accuracy applies not only to how important precise measurements and calculations are to your processes, but also to ours. Visibility may be making your processes more clear, but also our openness in arriving at a solution and showing results. Accountability rests more on us—we hold ourselves accountable for the solutions we provide. Learn more about us or contact us to ask for assistance.

Measure-IT ™
Automating data collection and reporting of  Body and Apparel Measurements

MEASURE-IT allows users to select input devices, format data entry screens, establish data validation logic, and create reports.
AnthroTrak ™
Virtual Body Transformation Tracking

The AnthroTrak 2.5 SA provides multiple 3D images of an individual's changing physique – a virtual representation of continual body transformation.