AdvanTech, Inc. has provided scores of applications and other products to our public and private sector clients over the decades. Some of these are specific to one client or circumstance, or are proprietary to a government entity, but we do develop commercial applications and products available for purchase. As AdvanTech develops new products – be they applications or something else – they will be added to our site for purchase. If you are interested in the following products, open the links below to learn more, or contact us to discuss further.
---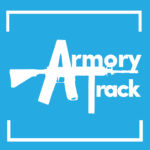 ArmoryTrack
Armory Track is a tool that allows Property Officers (such as Armorers) to issue assets using Radio Frequency Identifiers. Now, your assets, weapons and/or any other items in your armory (night vision goggles, flashlights, scopes, etc.) can be checked out and returned using RFID Technology, reducing your overall labor or man-hours, as well automating your entire inventory.
.
---

Bluetooth Asset Tracking
Our product is a cloud-based solution that includes beacons, readers, user-friendly applications, and cloud software to track assets in warehouses, yards, offices, hospitals, and much more.
Customers love it for its simplicity.
---

Gamma Measuring Tape
Gamma is a Bluetooth Measuring Solution that allows users to take extremely accurate measurements in a snap, then wirelessly transmit that information to a pc or tablet to create a fully digital process.
AdvanTech, Inc. makes your firm's accuracy, visibility and accountability our responsibility.